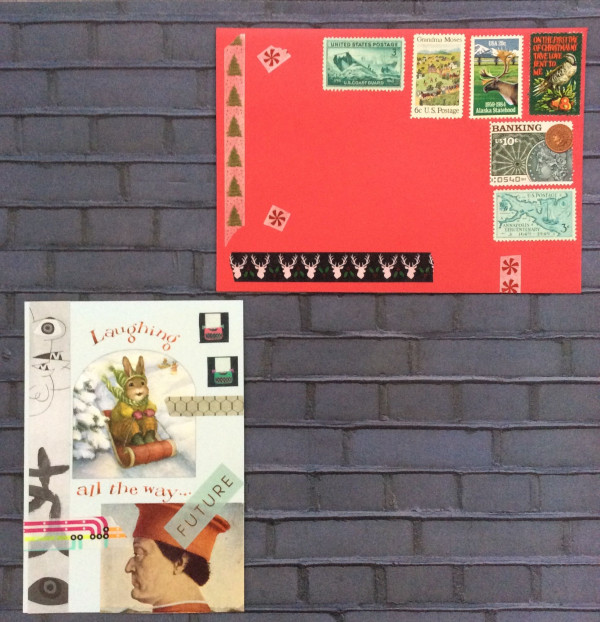 I wanted to share with you a few pieces of art I have been making. This first piece above is a Christmas card that I then added all sorts of other bits of art and washi tape. The envelope is embellished with washi tape and rubber stamped and I used a collection of vintage postage for mailing.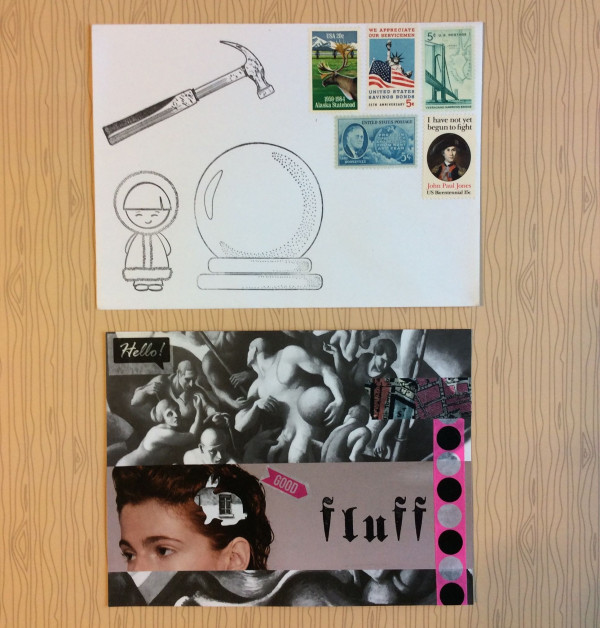 This art card I also used a bunny paper punch for some negative space.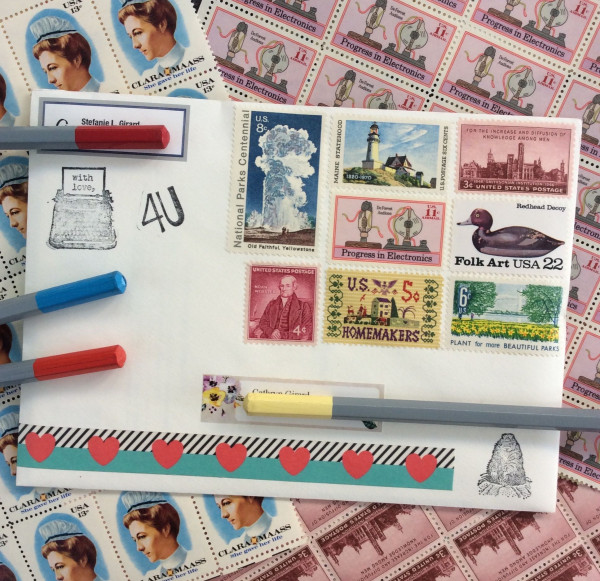 This is another mail art envelope that I had so much fun collaging the vintage postage and rubber stamping. I highly recommend sending out paper mail and you just might get some back in your mailbox! Bring back the art pen pal in 2019!