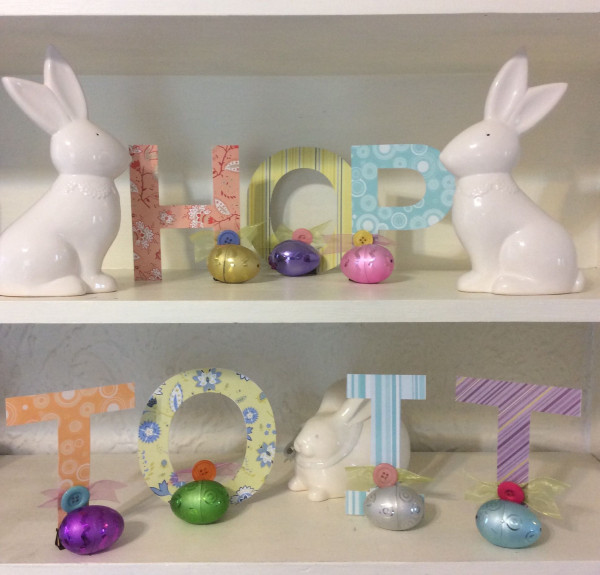 Today is the first day of lent so that means I can officially start crafting for Easter and I whipped up this HOP TO IT sign with 6 inch letter dies, a bit of
scrapbook paper
, and of all things binder clips!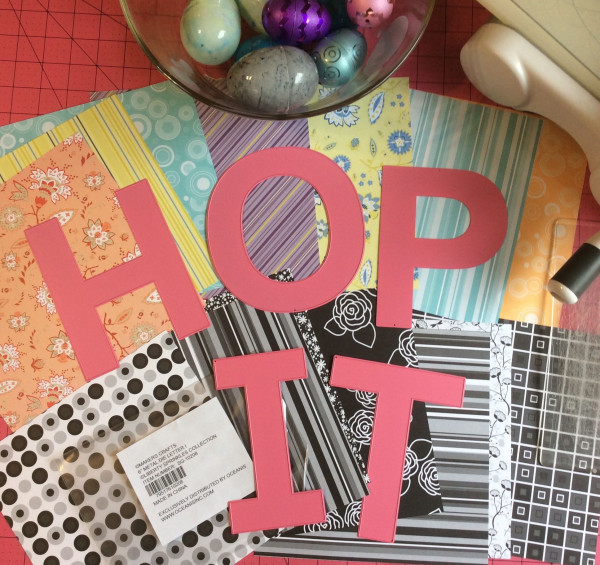 I picked out a variety of colors of scrapbook paper with different prints and then die cut them taking care to place the dies on the squares slightly off center as I will use the outside die cuts in future projects- you know how I love twofers!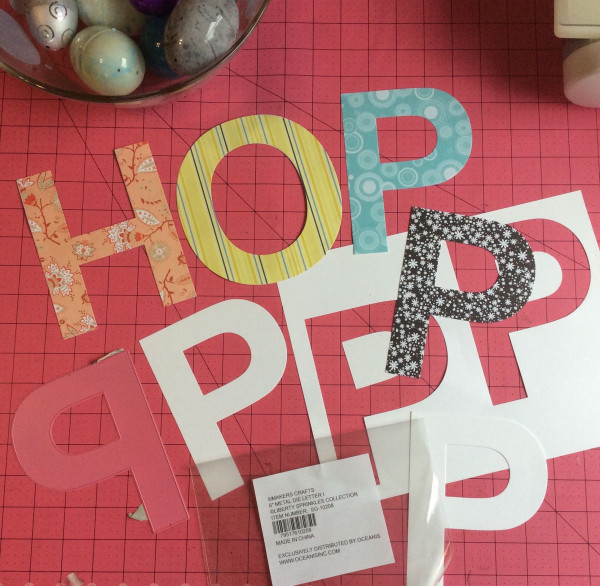 I also cut a set of these letters out in black and white print paper. The only letter that doesn't flip is the "P" so I had to make 2 letter P's. All the other letters when flipped are in the right direction.
I glued all the letters back to back and this made them stand up.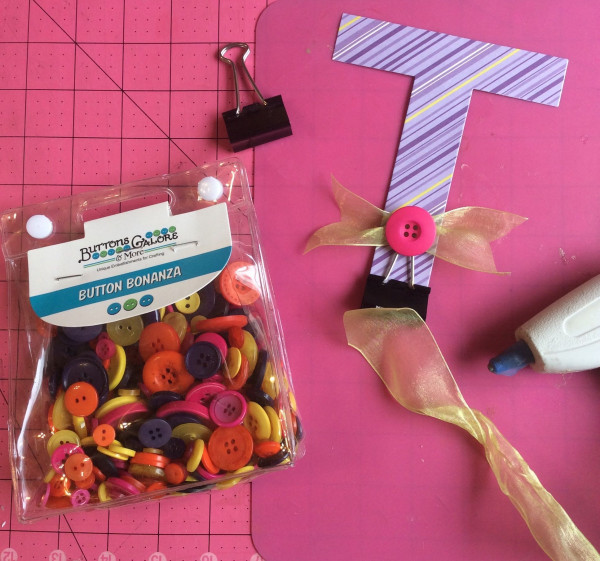 For the stands I used binder clips embellished with organza ribbon and buttons. I arranged the letters on the shelf with pretty Easter eggs in front of the clips and a few bunnies.
Since "HOP TO IT" works as an inspirational quote I will flip the letters over and use the black and white side after Easter. I promise to share it so be sure to subscribe to our email and you won't miss it.