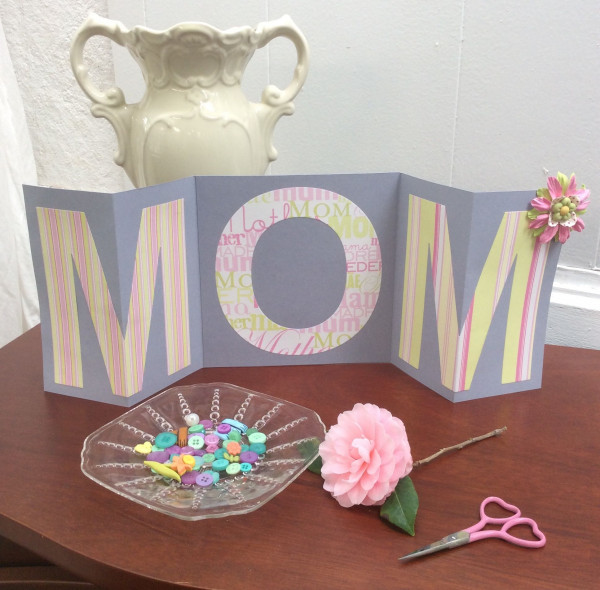 I am thinking ahead to Mother's Day and if you are too how about this for a fun big MOM card that can be made out of virtually any paper combo and I used 6 inch letter dies along with some flower embellishments and a button.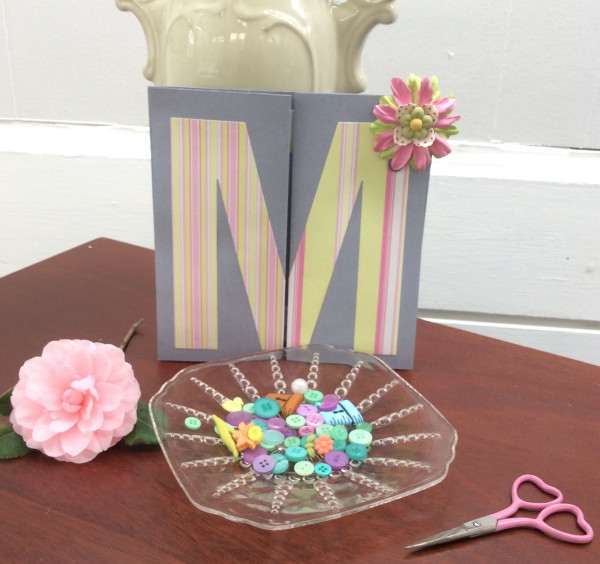 The fun part of this gate fold card is that when it is closed the first and last M of MOM meet to make 1 big M.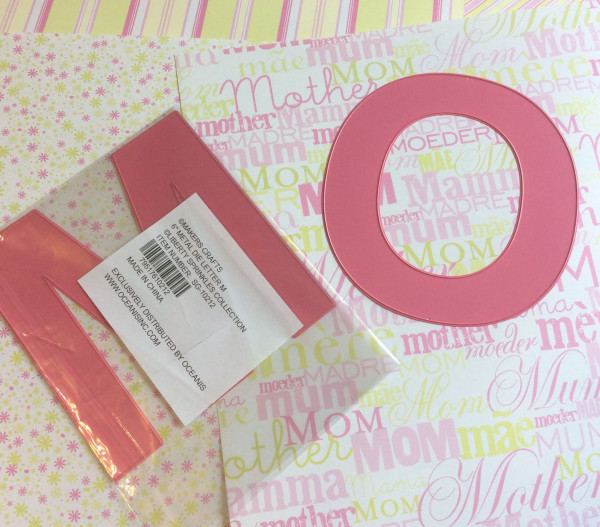 I die cut 2 M's out of different striped paper and 1 O out of paper that had all different words for Mother.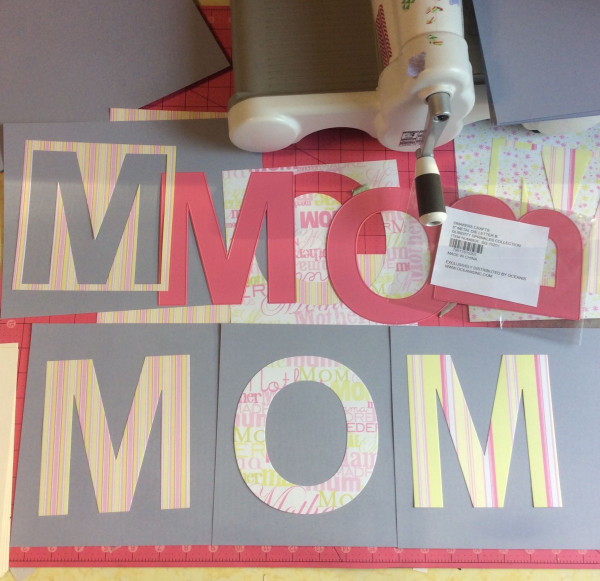 I used some old cardstock from the office supply stash I had around for the base of the gate fold card.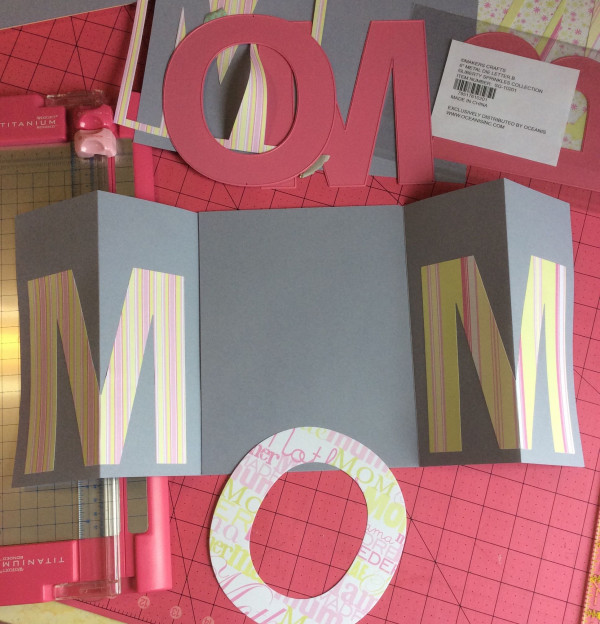 I glued each of the M's down to a piece of cardstock in the same mirrored position and folded it down the center of each M and then along the inside edge of the M.
Then I cut a piece of cardstock down to the size of the O and glued them all together.
The then trimmed up the top edge of the card when it was all folded closed.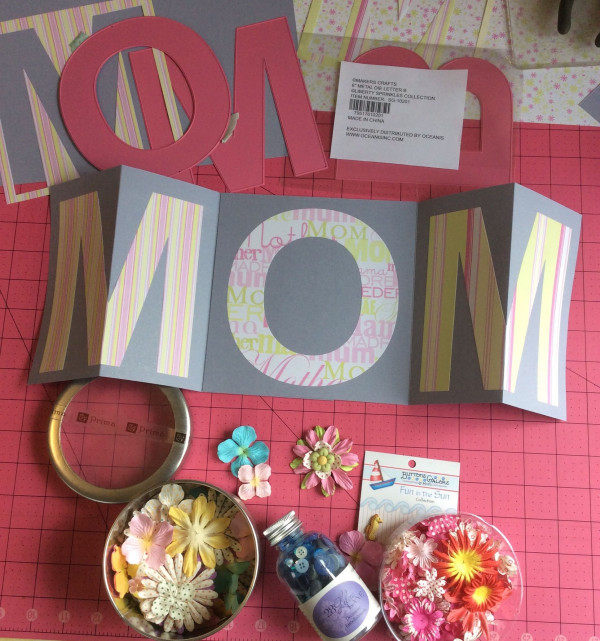 To add one fun little touch I glued a few layers of pressed flowers together along with a
pretty flower button
.
If you add a paper clip this can keep the card folded closed too.